Who We Are
EldoHub is an education, innovation and technology company that supports youth and women between the age of 18 to 35 years. We help their businesses which are SMEs, Technology Startups or traditional businesses, by preparing them to benefit from opportunities that the digital economy offers. We also close the skills gap in Africa's job market through digitalization for SMEs and giving youth and women access to employable skills and opportunities like jobs, internships and apprenticeships.
Offerings includes STEM education, job matching, digital apprenticeships, entrepreneurship training and digital work. We have been operational for the last 4 years. We started the organization with the realization that there was great potential and underlying talent among the youth in Kenya that was unutilized or underutilized. We also understood that the problem of the youth is not just employment, but also lack of relevant skills needed for job creation, as demanded in the labour market.
On the entrepreneurial front, we realized that business owners are looking to incorporate technology in their business but they do not know where to get affordable, reliable and qualified digital talent.
Eldohub responds to these barriers to decent employment which includes availability of skilled employees among the youth and demand by businesses to hire. We do so by supporting Young Tech Professionals to gain practical work experience and launch careers in the technology sector through job placement, training on Digital Leadership, soft skills and 1:1 mentorship by experienced professionals from the tech industry. We work with businesses and Young Tech Professionals to ensure they are mutually getting value, i.e. the business benefits from the tech talent support while the young tech professional gains from relevant skills and decent work.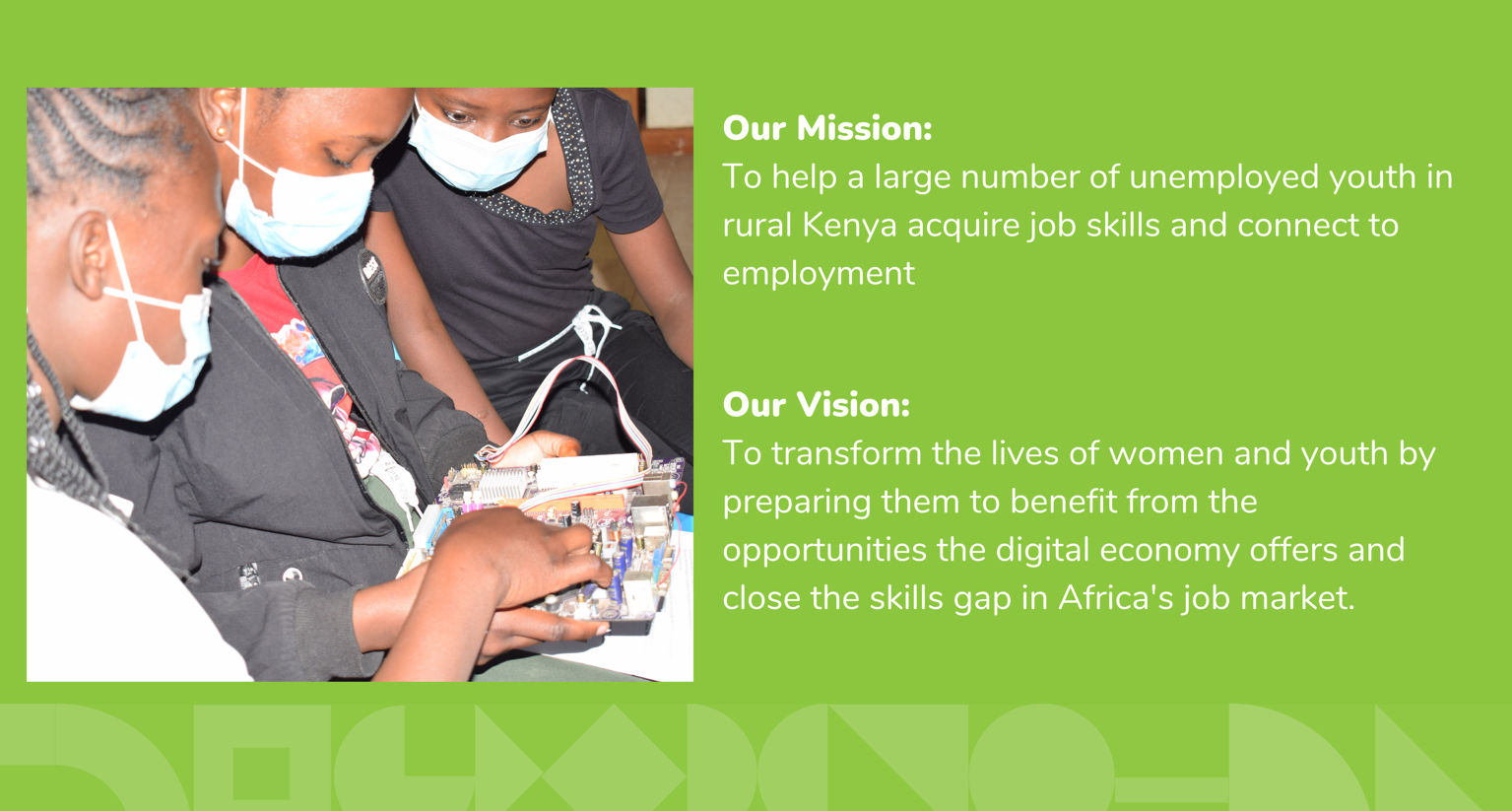 Culture & Values
THE ELDOHUB CULTURE IS ABOUT CHAMPIONING JOB CREATION, DIGITAL TRANSFORMATION AND EMPLOYABLE SKILLS IN AFRICA.
Our values are key to the way we operate and deliver on our vision and mission. Our six values are:
Clients, Partners and Employees Trust
At EldoHub we build and value trust, therefore, we ensure trust with our clients/beneficiaries, employees and partners.
Innovation and technology
We believe we can leverage innovation and technology to help unemployed youth in rural Kenya acquire job skills and connect to employment.
Diversity & inclusion
We make our community, regardless of who they are or what they do, feel equally involved and supported in our organization.
Partnership & Collaboration
To achieve our mission and vision, we work with like minded organizations and individuals.
Transformation
We are committed to creating change through job creation, digital transformation and skills development.
Working Happily
A happy team has ongoing feedback and clear communication, good communication skills build trusting relationship and cultivate happy people.
Trainees
Entrepreneur
Succefully Matched Businesses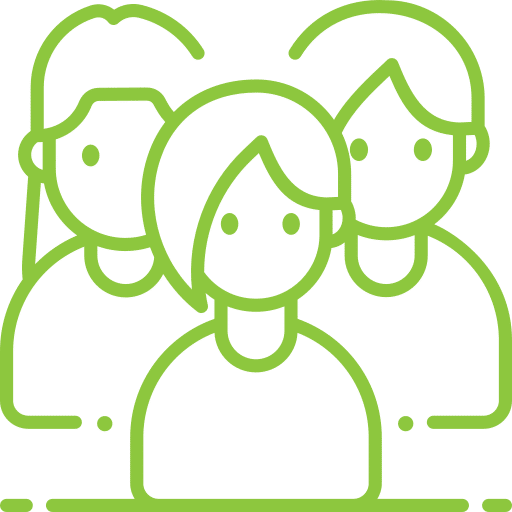 Being Women